Morvarid Guiv Graduate Fellowship in Zoroastrian Studies 2022-23 Awardees
The UCLA Pourdavoud Center for the Study of the Iranian World is pleased to announce the awarding of the Morvarid Guiv Graduate Fellowship in Zoroastrian Studies. This fellowship was established at the Pourdavoud Center in 2018, thanks to a gift from the Trust of Morvarid Guiv. Named after the late Iranian philanthropist Morvarid Guiv, this fellowship endeavors to support graduate students working on all aspects of Zoroastrian studies at UCLA. The gift secured additional matching support from the UCLA Chancellor's Centennial Scholars Match program.
In its third year, this fellowship was awarded to seven successful graduate student applicants, whose works encompass different facets of Zoroastrian studies, that is, the Zoroastrian religion, its ancient history, languages, and scriptures. Each student will be awarded a Morvarid Guiv Graduate Fellowship stipend in the amount of $3,000, which shall be disbursed in $1,000 increments over the course of Fall Quarter 2022, Winter Quarter 2023, and Spring Quarter 2023.
Below are brief biographies of each awardee. Each awardees' complete application for the fellowship stipend follows.
Hong Yu Chen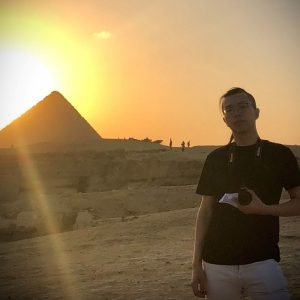 Hong Yu Chen is a Ph.D. student in the Department of Near Eastern Languages and Cultures with a focus in Iranian Studies and Egyptology. He was born in Fuzhou, Fujian, China. He grew up in a rural farming community in southern China until his family emigrated to the United States in 2004. He received his B.A. in History and Near Eastern Studies from The Johns Hopkins University, where he worked as a museum assistant for The Johns Hopkins Archaeological Museum and was trained as a philologist and a cultural historian of the medieval Near East. He is primarily interested in the social, religious, cultural, and economic interaction between Egypt and Persia during the First Persian Period of Egypt. He also engages with the modern, socially constructed hierarchies and relationships, including family constructs and gender constructs, and the differences there with ancient conceptions of similar hierarchies and relationships.
Ethan Friedland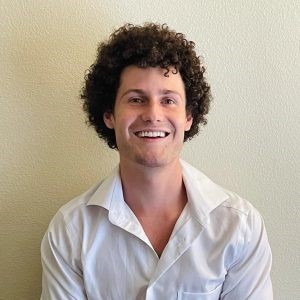 Ethan Friedland is a 2nd year Ph.D. student in Iranian Studies. He earned a B.A. in History with a minor in Jewish Studies from the American University in Washington D.C. He is primarily interested in ancient Iranian religions and Mazdean and Jewish religious development during the Achaemenid Period (550-330 BCE). He is also interested in the political relationship between the Achaemenid kings and the priests they ruled over, as well as Persian interactions with Late Period Egypt.
Charles Howley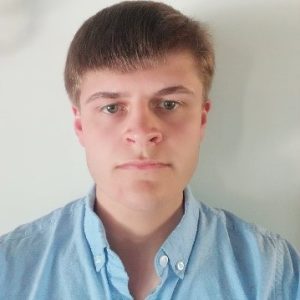 Charles Howley is a first year PhD student in Iranian Studies. He completed his BA in Literae Humaniores at the University of Oxford, where he first gained an interest in Achaemenid Persia, writing an Optional Thesis on the Elephantine Papyri, and learning both Old Persian and Imperial Aramaic over Zoom alongside his studies. He then completed an MSt in Oriental Studies, also at Oxford, co-supervised by Professors Peter Thonemann and Yuhan Vevaina, where he continued with Aramaic and learned both Young and Old Avestan. His interests center on Gender, Sexuality and Religion at the Achaemenid court, links between Mesopotamian and Achaemenid religious and courtly traditions, and the religious and social roles of eunuchs in Achaemenid courtly culture. He is eager to develop his knowledge of the broader pre-Islamic Iranian world at UCLA, and improve his knowledge of Middle Iranian languages, along with his understanding of Mesopotamia and the Ancient Near East.
Emma Petersen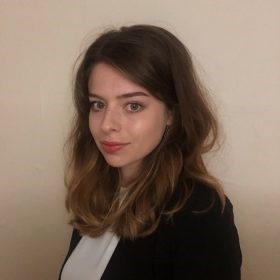 Emma Petersen is a Ph.D. student in the Department of Near Eastern Languages and Cultures. Her research interests include Achaemenid art, architecture, and archaeology; interactions between Iran and the eastern Mediterranean during the Achaemenid period; administration, ritual, and policy in Achaemenid and Seleukid Babylon; and the ritual environment of the Hellenistic East. She received a B.A. with a double major in Art History and Classical and Near Eastern Studies and minors in Latin, Classical Archaeology, and Anthropology at the University of Minnesota. During her time at the University of Minnesota, she participated in an archaeological excavation at the site of Gabii, Italy (in Latium), under the direction of Nicola Terrenato of the University of Michigan. She also received an Undergraduate Research Opportunities Program (UROP) grant to study the uninscribed seals of the Persepolis Fortification Archive (PFA) tablets at the Oriental Institute of the University of Chicago. As a member of the Persepolis Fortification Archive Project, she was able to study a group of seals that deviate from the normative categories of composition, style, and iconography as defined in earlier scholarship. Her most recent research endeavors have been focused on the depictions of the divine and numinous in Achaemenid monumental and glyptic art in the context of Zoroastrian religion.
Alex Roy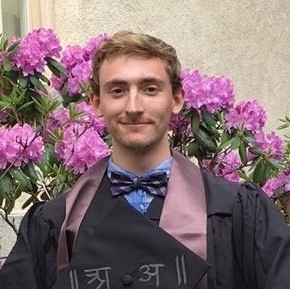 Alex Roy is a fifth-year Ph.D. student in the Department of Indo-European Studies. Originally from Massachusetts, he received a B.A. in Sanskrit from Brown University in 2017, where he studied Vedic, Epic, and, Classical works as well as Latin, Greek, and Prakrit languages. His graduate work focuses on the history and development of Indo-Iranian languages and literature, with particular attention to the grammar and vocabulary, as well as cultural and natural worlds witnessed in archaic texts. His research focuses on the Indo-Iranian language family and of the traditions of its speakers, with particular attention to the family's earliest representatives. Among his chief aims is a deeper understanding of the ancestral language and culture ("Proto-Indo-Iranian") as is accessible through extant material, as well as an account of the divergences that gave rise to the characteristic features of Zoroastrian and Vedic expression, ideology, and practice.
James Scherrer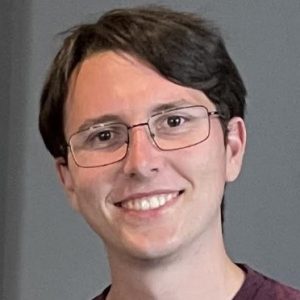 James Scherrer is a first year Ph.D. student in the Department of Near Eastern Languages and Cultures, focusing on Iranian Studies. He earned a B.A. with a double major in History and Classics from the University of California, Santa Barbara (UCSB). His primary research interest is in Achaemenid borderlands, especially Persian relations with non-Persian peoples in both the western and eastern frontiers of the empire, in particular Ionia, Egypt, and Bactria-Sogdiana. These three regions formed the basis for his undergraduate history thesis, for which he received an Undergraduate Research and Creative Activities Grant from UCSB and was awarded the History Associates Board Prize for best undergraduate thesis by the UCSB History Department. Achaemenid Bactria especially and its position within the ancient Iranian world (seat of the Achaemenid crown-prince and birthplace of the Zoroastrian prophet Zarathustra) has been a major focus of his research.
Atiyeh Taghiei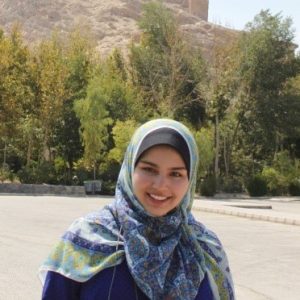 Atiyeh Taghiei is a third-year Ph.D. student in the Department of Near Eastern Languages and Cultures, Program for Islamic Studies. Atiyeh was born and raised in California, and after graduating high school at the age of 15, she went on to receive her B.A. in Religious Studies with a minor in Iranian Studies from UC Irvine. Her current project combines research across archeology, Islamic studies, and Iranian studies to provide a richer understanding of the formation of Islamic identity as it was developing during the 9th-10th century period known as the "Iranian intermezzo." Through analyzing a wide range of sources across regions and genres, she seeks to employ a more interdisciplinary approach toward uncovering the memory of Zoroastrians in Iran and the absorption of the Zoroastrian past by the early Muslim community. Through this, she hopes to improve scholarly understandings of the relationship and interactions between Zoroastrianism and Islam. More broadly, Atiyeh's research interests include early Islamic identity formation, sectarianism, and Shi'i studies.