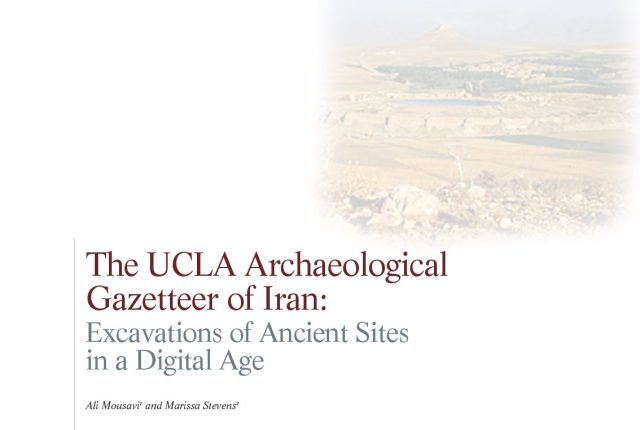 The UCLA Archaeological Gazetteer of Iran, a Pourdavoud Center research initiative, has been featured in the UCLA Cotsen Institute of Archaeological annual magazine publication, Backdirt.
The article, co-written by Gazetteer project director Ali Mousavi and Pourdavoud Center assistant director Marissa Stevens, highlights the motivations behind the creation of the Gazetteer, as well as emphasizes its necessity in a world where archaeological sites are continually being threatened by both natural disasters and human-made complications.  To preserve these sites digitally is one responsible step we can take to ensure that important archaeological data from the region endures for scholars and students for generations to come.  The Gazetteer also provides much needed access to both published and unpublished excavation reports, maps, and photos that would otherwise remain inaccessible to a large portion of the scholarly community.
To download and read the article, please click here.
To view the full publication of Backdirt: Annual Review 2021, please click here.