Elizabeth Carter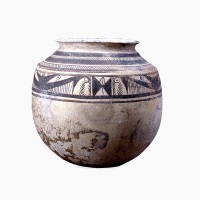 Education
PhD with honors, Near Eastern Languages and Civilizations, University of Chicago (1971)
Research
A study of the Luristan Bronzes. I use these objects to study the interconnections among Elam, Mesopotamia and the Zagros mountains in the Iron Age
Surveys and Excavations along the Syro-Anatolian Frontier: Vol. I, The Kahramanmaraş Survey. In preparation
Books
The Middle Elamite Period
University of Pennsylvania Press, 1996

Surveys of Political History and Archaeology
University of California Press, 1984
Articles
Additional Books
Excavations in the Ville Royale at Susa: The Third Millennium B.C. Occupation. Cahiers de la delegation archéologique française en Iran 11, 1980. Paris: Association Paléorient. (135 pages).
Nippur II: The North Temple and Sounding E. Excavations. D. E. McCown, Richard C. Haines and Robert D. Biggs, assisted by Elizabeth Carter (1978). Oriental Institute Publication 98. Chicago: University of Chicago Press. (105 pages plus 77 plates).
Recent Elamite Articles
"Resisting Empire: Elam in the First Millennium B.C. in Settlement and Society: Essays Dedicated to Robert McCormick Adams, edited by Elizabeth Stone. Los Angeles: Cotsen Institute of Archaeology (2007), 139-156.
"Elamite Pottery," with H. T. Wright in Elamite and Achaemenid settlement on the Deh Luran Plain; towns and villages of the early empires in southwestern Iran. Ed. by Henry T. Wright and James A. Neely. U. of Michigan Museum of Anthropology. 2010. Pp.11-22.
"Landscapes of Death in Susiana during the Last Half of the 2nd Millennium BC" in Elam and Persia, edited by Mark Garrison and Javier Mons-Alvarez. Winnona Lake, Indiana: Eisenbrauns. 2011. Pp. 45-58
"Royal Women in Elamite Art." in press in Extraction and Control: Studies in Honor of Matthew W. Stolper, edited by W.F.M. Henkleman, C.E. Jones, M.Kozuh & C. Woods. Chicago.
Kahramanmaraş and Domuztepe Reports
For yearly reports see http://kvmgm.kulturturizm.gov.tr/Genel/BelgeGoster.aspx
Emergent Complexity on the Kahramanmaraş Plain: The Domuztepe Project 1995-1997 Stuart Campbell and E.Carter, E. Healey, S. Andersen, A. Kennedy and S. Witcher,   American Journal of Archaeology 103/4 (1999), 395-418.
"Elusive Complexity: New Data from Late Halaf Domuztepe in South Central Turkey," with S. Campbell and S. Gauld, Paléorient 29/2 (2003), 117-133.
"Resource Exploitation at Late Neolithic Domuztepe: Faunal and Botanical Evidence with Sarah Whitcher Kansa, Amanda Kennedy, and Campbell. Current Anthropology 50/6 (2009), 897-912.
"Whose bones are those? comparative analysis of fragmented human and animal bones in the "Death Pit" at Domuztepe, a Late Neolithic Settlement in southeastern Turkey," with Sarah W. Kansa, S. C. Gauld, S. Campbell, Anthropozoologica 44(1) (2009):159–172.
"The Glyptic of the Middle-Late Halaf Period at Domuztepe, Turkey (ca. 5755-5450 BC)." in Paleórient, vol. 36.1 (2010), 159-177.
"On Human and Animal Sacrifice in the Late Neolithic," in in Sacred Killing: The Archaeology of Sacrifice in the Ancient Near East, A. Porter and G. Swartz. Winnona Lake Indiana: Eisenbrauns. 2012. Pp. 97-124.
Courses
Undergraduate
Sumerians (Ancient Near East/History M104B)
Babylonians (Ancient Near East/Hisotry M104C)
Assyrians (Ancient Near East/History M104D)
Archaeology of Iran (Ancient Near East/ Iranian CM163, Ancient Near East/Iranian CM259)
Graduate
Archaeology of Iran (Ancient Near East/ Iranian CM163, Ancient Near East/Iranian CM259)
Seminar: Ancient Near Eastern Archaeology (Ancient Near East 260)
Seminar: Object Archaeology (Ancient Near East 262)