The Archaeology of Money: The Role of Currencies in the Formation of the Iranian Empire
Alireza Khounani
Monday, March 6, 2023 at 3:00pm, Kaplan Hall 348
In contrast to the study of production, the traditional focus of archaeological research, the study of exchange practices presents unique challenges for the archaeologist as it lacks tangible evidence. Such study necessitates investigating specific contexts, analyzing the material remains of exchange, and contextualizing them within the broader historical and cultural framework. Alireza's presentation highlights the importance of a multidisciplinary approach, involving an archaeological study of all forms of money, particularly coins, supported by art historical and literary sources. This approach provides a deeper understanding of the social, political, and economic factors that led to the formation of the Iranian Empire, Ērānshahr.
Decades of archaeological research in Iraq, Iran, and Turkmenistan provide evidence of significant urban and agricultural development during the Arsacid (Parthian) period (247 BCE–224 CE). However, the question remains: why did such development take place during this period? Before Arsacid ascendency, low-value payments to workers were made in silver or kind, which presented challenges due to the scarcity of silver and the risk of spoilage for goods. By exploiting Iran's copper sources, the Arsacid administration's mintage of abundant small change in bronze was revolutionary, enabling quick and convenient payments, hoarding, and worker mobility, all of which helped to alleviate labor shortages. In essence, the distribution of fiduciary currencies not only reflected a high degree of confidence in the imperial administration but also served as a catalyst for promoting social cohesion, local cooperation, and economic development.
About the speaker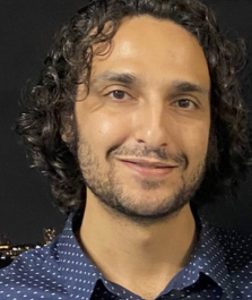 Alireza Khounani earned his BA in Archaeology of Iran from Bu-Ali Sina University in Hamedan. While in Iran, he participated in several archaeological fieldworks spanning from the Neolithic to the Qajar periods before receiving a scholarship in 2014 to study for an MA in Landscape Archaeology at Vrije Universiteit Amsterdam. In 2015, Alireza joined the Amastuola Archaeological project to map the settlements of Hellenistic Puglia in southern Italy. In 2016, he began a PhD program at New York University's Institute for the Study of the Ancient World (ISAW), specializing in Economic Archaeology. In 2017, he held a fellowship at New York's American Numismatic Society. In 2022, he was awarded a predoctoral fellowship at the Smithsonian's National Museum of American History's National Numismatic Collection (NNC) and the National Museum of Asian Art. During his time at NNC, Alireza conducted metallurgical analysis of low-value coins from the Achaemenid, Seleucid, Arsacid, and Sasanian periods. He also examined the photographs and drawings of coins in the Ernst Herzfeld Papers held in the National Museum of Asian Art Archives. Alireza's dissertation, The Magnitude of Small Change: The Role of Low-value Currencies in the Internal Economy of West Asian Empires (Achaemenid, Seleucid, Arsacid, and Sasanian periods, 550 BCE–651 CE) provides a comprehensive investigation into the socio-economic effects of small change, with a particular focus on fiduciary bronze coinage.