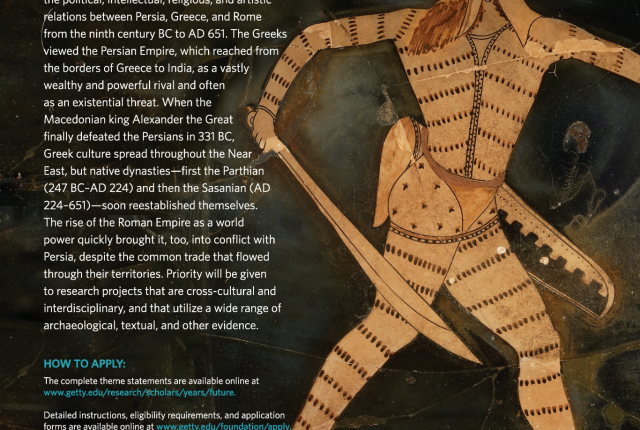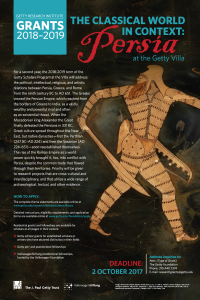 For a second year, the 2018/2019 term of the Getty Scholars Program at the Villa will address the political, intellectual, religious, and artistic relations between Persia, Greece, and Rome from the ninth century BC to AD 651. The Greeks viewed the Persian Empire, which reached from the borders of Greece to India, as a vastly wealthy and powerful rival and often as an existential threat. When the Macedonian king Alexander the Great finally defeated the Persians in 331 BC, Greek culture spread throughout the Near East, but native dynasties—first the Parthian (247 BC–AD 224) and then the Sasanian (AD 224–651)—soon reestablished themselves. The rise of the Roman Empire as a world power quickly brought it, too, into conflict with Persia, despite the common trade that flowed through their territories.
Priority will be given to research projects that are cross-cultural and interdisciplinary, and that utilize a wide range of archaeological, textual, and other evidence.
For more information, please click here.