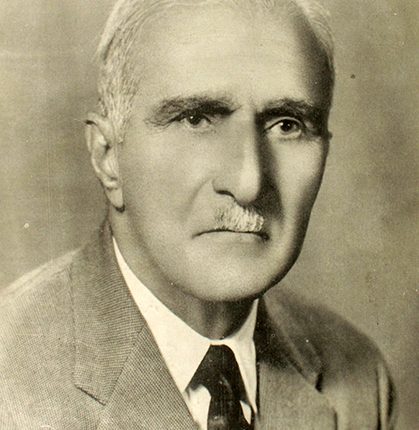 The Encyclopaedia Iranica has published a new article featuring the life and academic career of Professor Ebrahim Pourdavoud, an iconic scholar of ancient Iran. He was responsible for instituting the study of ancient Persia as an academic discipline, and training and mentoring generations of scholars during his career. He pioneered the first new Persian translation of the Avesta, the sacred scriptures of the Zoroastrian religion, and profoundly impacted Iranian mores by resurrecting and identifying ancient Persia as a positive force for societal progress in Iran.  The Encyclopaedia Iranica article was written by Žāla Āmūzgār.
Please click here to read the article.
Encyclopaedia Iranica is the most renowned reference work in the field of Iran studies. Founded by the late Professor Ehsan Yarshater and edited at the Ehsan Yarshater Center for Iranian Studies at Columbia University, this monumental international project brings together the scholarship about Iran of thousands of authors around the world.