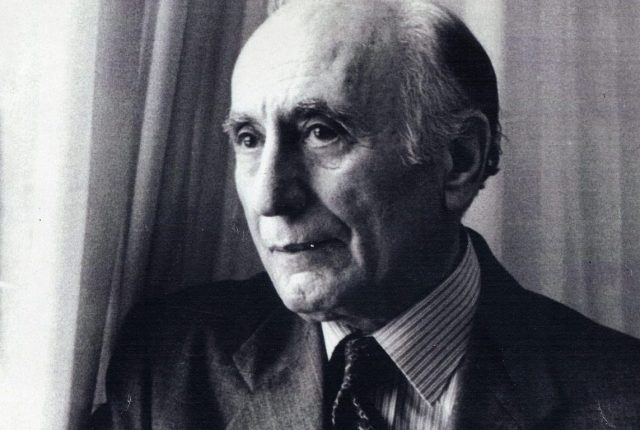 The Pourdavoud Center will host a memorial event to celebrate the life and scholarly contributions of Professor Eshan Yarshater (1920-2018), the Hagop Kevorkian Professor Emeritus of Iranian Studies at Columbia University. Professor Yarshater's prolific career has had a global impact. At UCLA, he is remembered with the endowed Yarshater Biennial Lecture Series, and at Columbia University, his memory is celebrated with the recently established Eshan Yarshater Center for Iranian Studies.
An evening of lecturing highlighting the many and varied contributions Professor Yarshater gifted Iranian Studies will be held on November 19, 2018 at 4:00pm in the Faculty Center California Room at UCLA.  Guests are encouraged to RSVP.
The commemoration will commence with introductions by M. Rahim Shayegan (University of California, Los Angeles) and continue with lectures by Rudi Matthee (University of Delaware), Prods Oktor Skjærvø (Harvard University), Ahmad Karimi-Hakkak (University of California, Los Angeles), Elton Daniel (Columbia University), and Ali Gheissari (University of San Diego). A reception will follow.
Please click the image to download the brochure.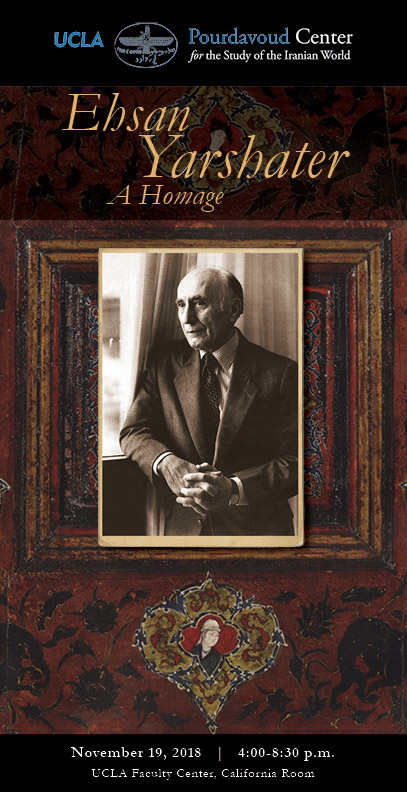 To RSVP, please visit the event page by clicking here.