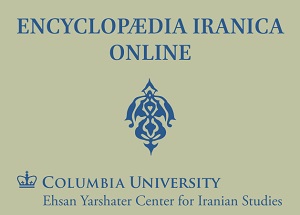 The Ehsan Yarshater Center for Iranian Studies at Columbia University is pleased to announce that the Encylopaedia Iranica Online is now freely accessible at https://brill.com/eiro or through https://referenceworks.brillonline.com/browse/encyclopaedia-iranica-online. This new website, hosted by Brill, a leading academic publisher, is the only digital platform authorized by Columbia University for the Encyclopaedia Iranica content produced and curated by the Yarshater Center.
Encyclopaedia Iranica Online provides corrected and updated articles from older print and online content, and it includes articles from fascicles published by Brill up to the recent XVI/6 (Khomeini – Khorasan XIV). Entirely new online articles will be published as expeditiously as possible. The new Encyclopaedia Iranica Online website brings many improvements and conveniences for users, including better integrated graphics and tables and a print-on-demand feature. It offers a more powerful search engine offering researchers the capability to search not only Encyclopaedia Iranica content but an array of other Brill online reference works. Professional researchers will also find the ability to cite Encyclopaedia Iranica articles enhanced both by their presence on the website of a respected academic publisher and the provision of details such as digital object identifier (DOI) numbers. In order to view images, login with:
Username: oa
Password: oa
The staff of the Yarshater Center encourage you to visit Encyclopaedia Iranica Online soon and often, and we look forward to your comments and suggestions as we continue to work with our Brill partners to expand and improve the website.
Ehsan Yarshater Center for Iranian Studies
Columbia University
450 Riverside Drive – Suite 4
New York, NY 10027